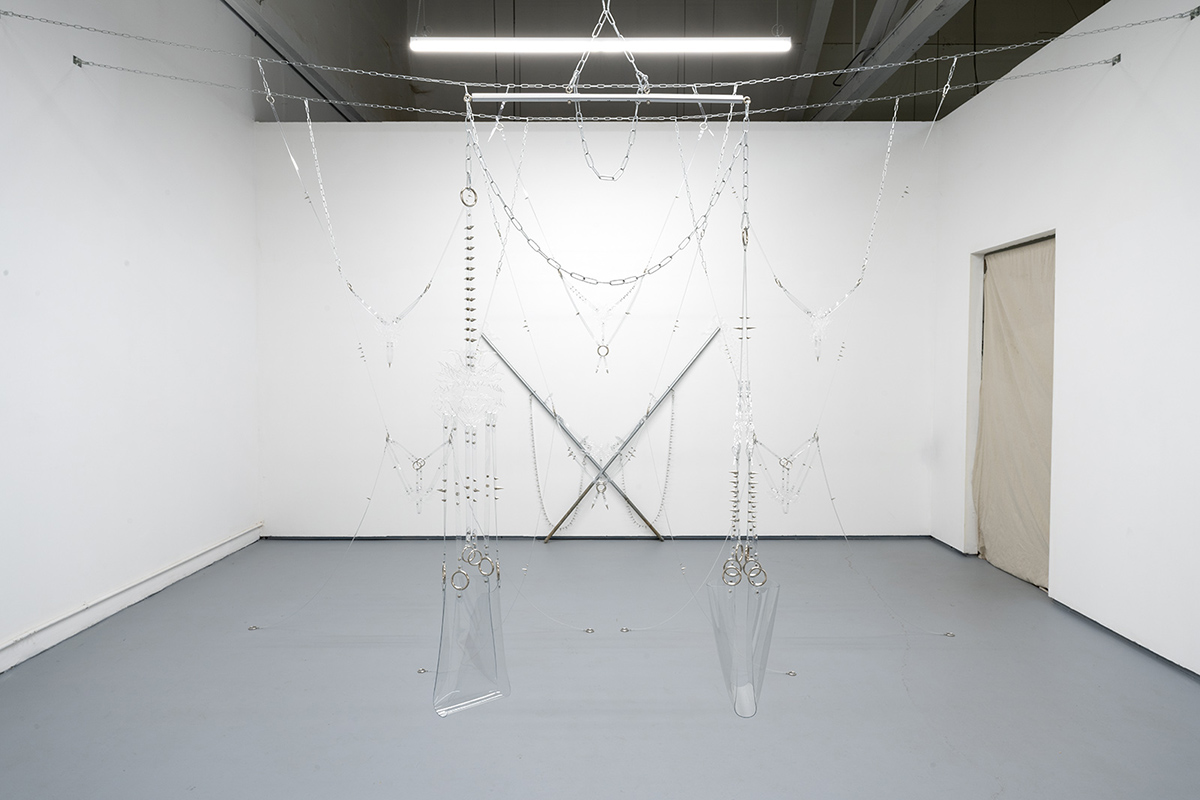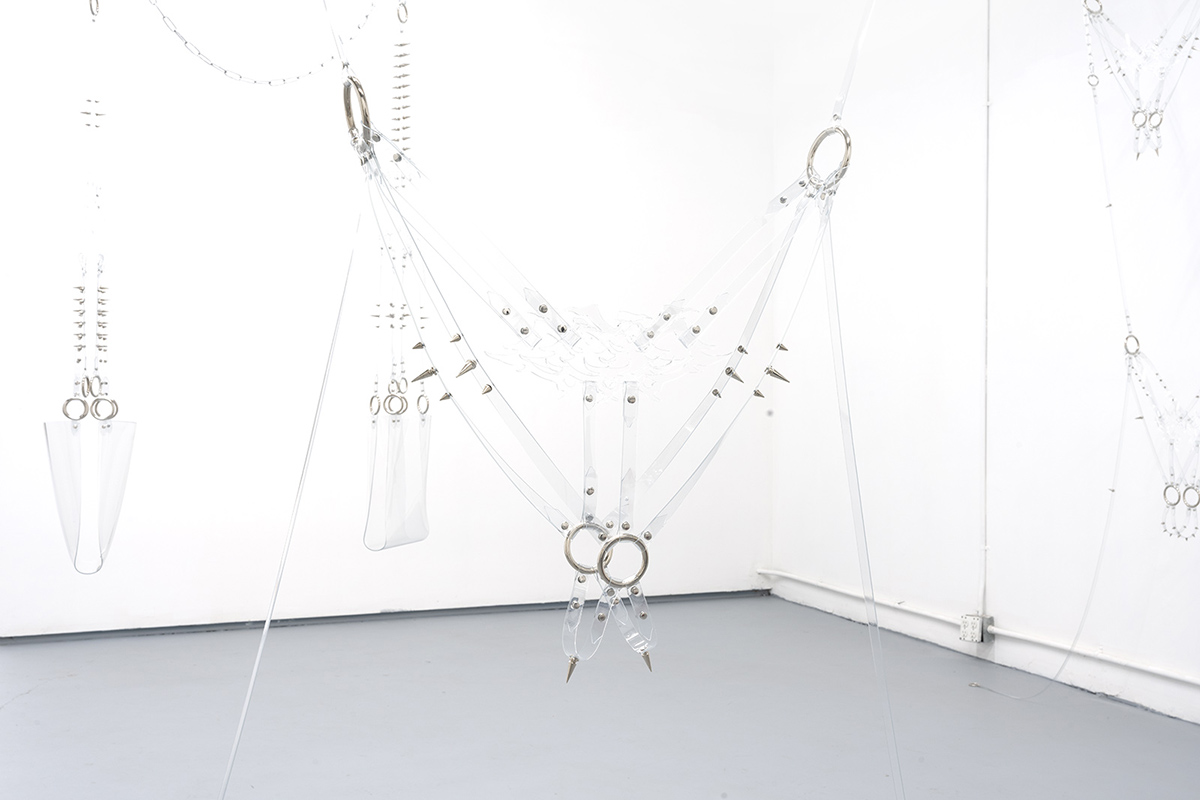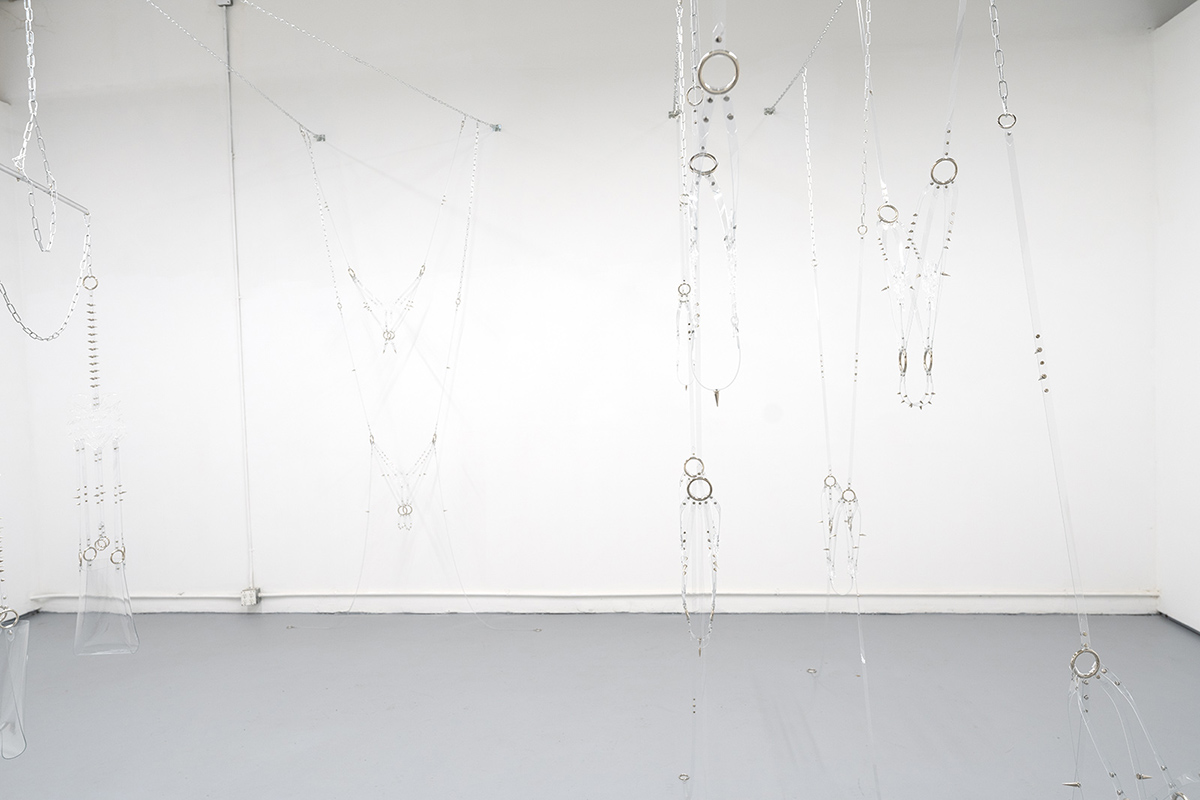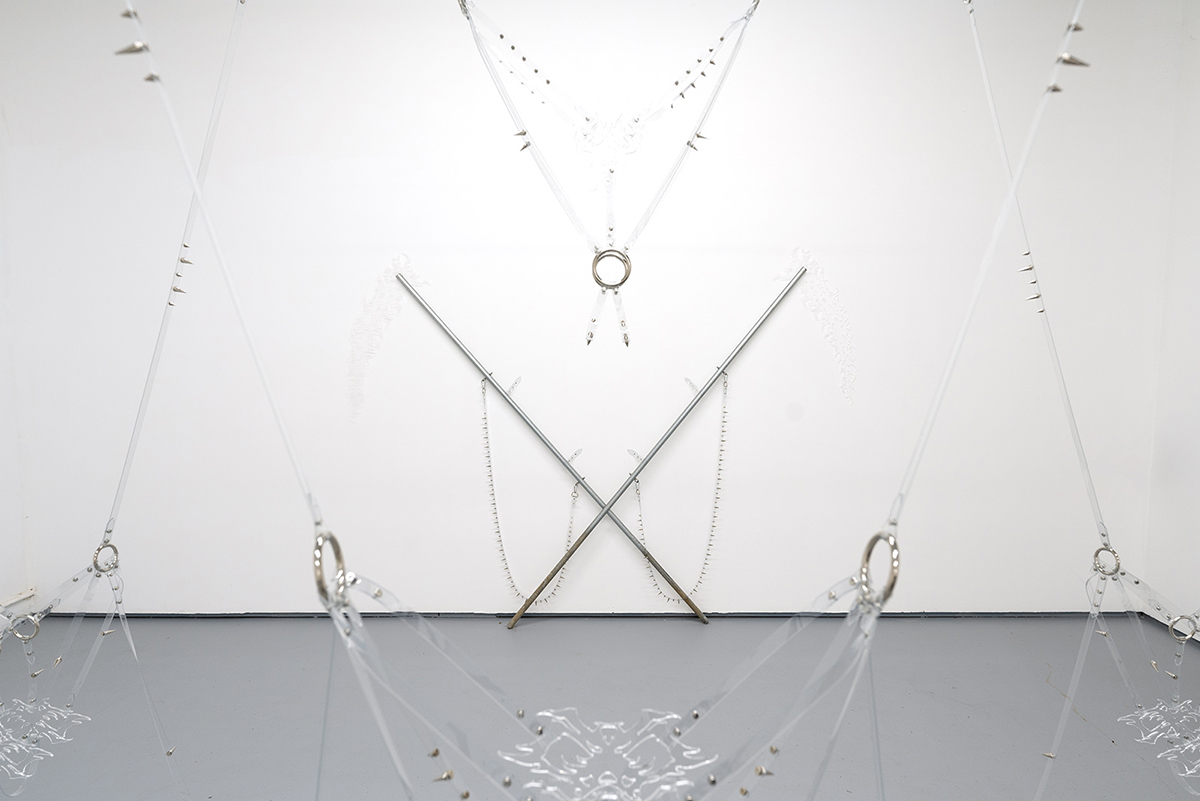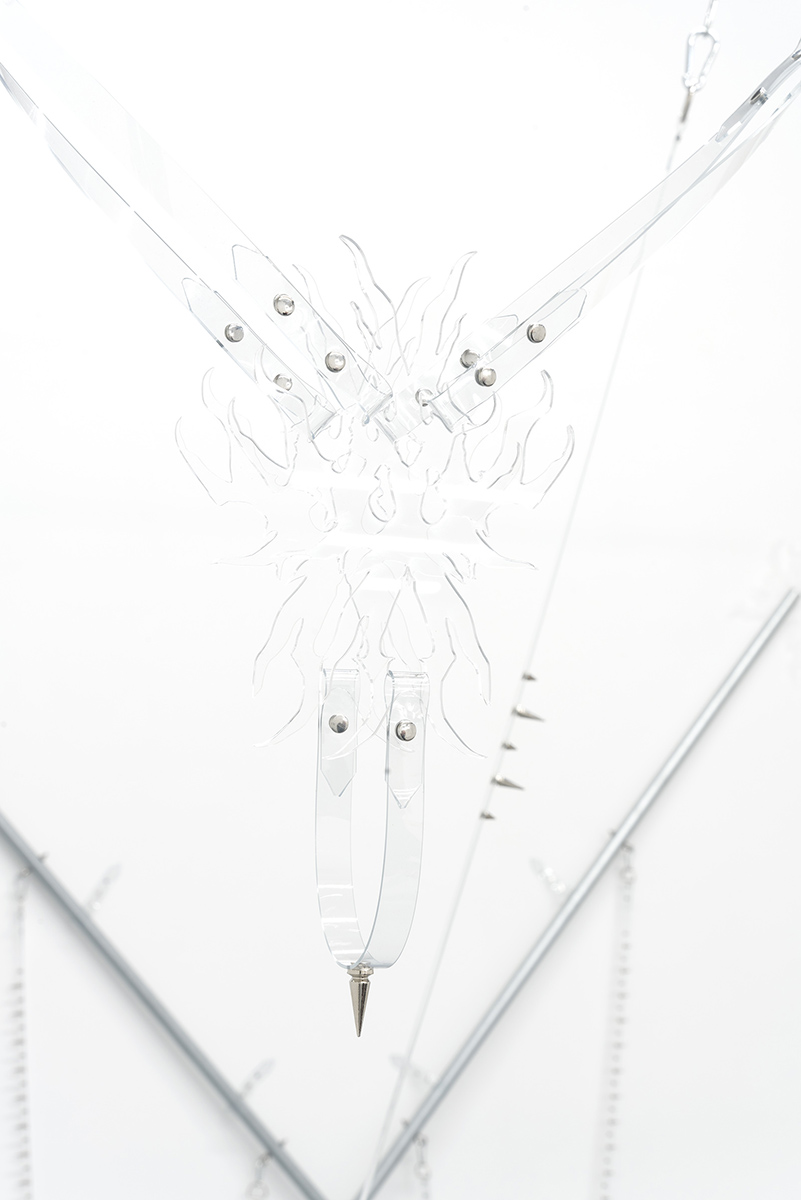 [PVC, acrylic, stainless and nickel-plated steel hardware, found fence posts]
Dana Buzzee's most recent installation, Eternal Flux, which also served as their MFA thesis, is a speculative dungeon/site of worship, and divination imagining the transformations our current trash may undergo following the end of the world. Over the course of the pandemic, and their course of study, Buzzee's artistic practice shifted to incorporate their exploration and celebration of leatherdyke narratives and aesthetics with a cultivated post-apocalypse perspective that engages in the "stuff" and semiotics of counterculture communities.
Plastic is a key material collaborator in the work of Eternal Flux. Created by alchemizing extractive capitalist desires and ancient organic material, plastic is a peak object of the so-called "Anthropocene", if there ever was one. The extreme timelines of this substrate connects the human present to the deep past and future, facilitating the potential for the work of an installation to imagine beyond the shape of the known. Eternal Flux engages the cultural power and control embodied in our "stuff", its far-reaching material lifespan a divining of futurity narratives through the dual-fetish potential of plastic. This dual-fetishism is the confluence of fetish in a consumer-driven sense: the desire to create networks of meaning through objects within our hyperreality-strangeness, to craft both personal and community-based identity; and fetish in the sense that represents transgressing taboo. While insidious, we've embedded plastic within our current ecology, to use it is common, but acknowledging this entanglement fully, or perhaps being honest with ourselves about our complicity in its ubiquity, is taboo. 
Eternal Flux coalesces visionings of the future with apocalypse narratives to present new sculptural possibilities for thinking through the interplay of the material and visual culture of "these times"  from a cultivated speculative perspective looking back after collapse.